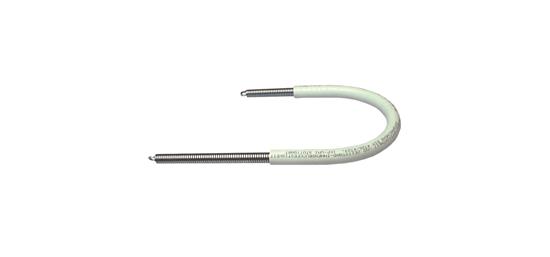 Internal bending spring
We recommend using a bending spring to make bends in a multilayer pipe. This will prevent kinks in the pipe when bending. That is why the bending spring is placed around the pipe before bending. It is a steel spiral spring; the thin spiral forms allow you to easily make any bends.
For a 90° bend, an elbow fitting is recommended.
Applications
Potable water
Heating
Cooling
Compressed air
Assortiment
Articlenumber

Product description

LxBxH

GTIN